EVENTS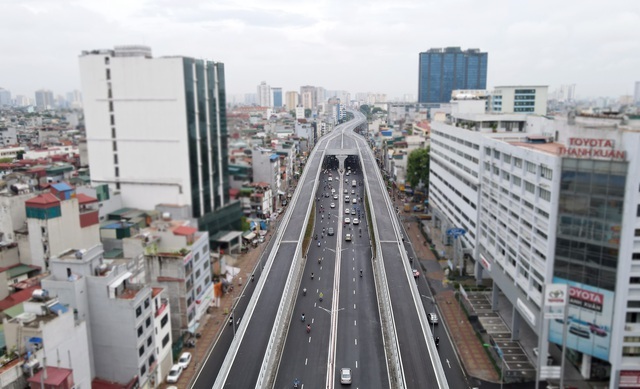 Hanoi spends USD304.34 million on road investment   Hanoi has spent around VND7 trillion (USD304.34 million) of the municipal budget on building and upgrading roads per year. Vu Ha, deputy director of the Hanoi Department of Transport, said that over past years, Hanoi has constructed Nhat Tan Bridge and expressways linking Hanoi and Lao Cai, Thai Nguyen,..
Today, the sixth Greater Mekong Subregion (GMS) Summit has been held in Hanoi with the theme "Leveraging on 25 years of co-operation and building a sustainable, integrated and prosperous GMS" to look back 25 years of regional co-operation, as well as discuss opportunities and challenges GMS facing and major development orientations until 2022.     The sixth GMS with the..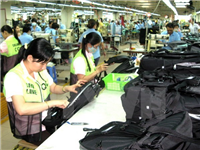 Illustrative image. (Source: VNA) The 2015 Autumn Economic Forum will be held in the central province of Thanh Hoa on August 27, announced Nguyen Van Phuc, Head of the National Assembly's Economic Committee on August 20. Themed "Vietnamese Economy - Integration and Sustainable Development," the event aims to prepare contents for a National Assembly Standing Committee report..
 Samsung Electronics broke ground for its consumer electronics complex at the Sai Gon Hi-tech Park in HCM City's District 9 yesterday. Samsung Electronics broke ground on its consumer electronics complex at the Sai Gon Hi-tech Park in HCM City's District 9 yesterday. — VNA/VNS Photos Manh Linh In the first stage, the Samsung Consumer Electronics HCM City Complex (SEHC) is scheduled to..
The central province of Quang Binh is seeking investments in 34 local tourism projects between 2015 and 2020, at a combined estimated cost of VND20 trillion (US$921.4 million). The Cha Lo International Border Gate. Photo quangbinh.gov.vn The projects, including 12 prepared for Dong Hoi city, are intended to improve infrastructure in the province's tourism sector by..
More than 300 companies have registered to join the Vietnam International Food Industry Exhibition (Vietnam Foodexpo 2015) in Ho Chi Minh City between May 13 and 16. The firms, which come from 36 cities and provinces of Vietnam, as well as 19 other countries and territories such as Hong Kong, South Korea, India, Cambodia, the Netherlands and Italy are going to display their products in..
      The event was organised by the National Assembly's economic committee, the Viet Nam Academy of Social Sciences, the Viet Nam Chamber of Commerce and Industry and the Central Institute for Economic Management. Opening the event, chairman of the National Assembly's economic committee, Nguyen Van Giau, asked experts to assess the feasibility of implementing the 2015 socio-economic..
    A job fair will be held in Ho Chi Minh City this weekend to recruit Vietnamese talents for local firms and French companies in Vietnam, the French Consulate General announced Monday in a press conference. The France-Vietnam Job Fair 2015, jointly organized by the French Institute of Vietnam, the French Consulate General in Ho Chi Minh City, and the French Chamber of Commerce and..
Dear Sir/Mardam,   In recent years, Korea has always been one of the biggest investors in Vietnam. In order to create favourable conditions for the Korean investors investing in Vietnam effectively, the Foreign Investment Agency (FIA) has implemented programs "Supporting Korea's businesses", which focuses on the establishment of the Korea Desk located inside Investment Promotion Centre..
Japan Desk, a service to assist current and potential Japanese investors in Vietnam, was officially launched in Ho Chi Minh City on September 25, aiming to attract more Japanese investment into the 21 cities and provinces in the south of Vietnam.     "Vietnam highly values Japanese investors for their seriousness and stable investment," said Do Nhat Hoang, head of the Foreign..