NEWS
      The logo of Pegatron Corp is displayed on a smartphone. Photo by Shutterstock/IgorGolovniov. Pegatron Corp, a supplier for Apple, Microsoft and Sony, plans to invest $1 billion in an electronics manufacturing plant in northern Vietnam. The Taiwanese company will invest $19 million in the first phase at the Dinh Vu Industrial Zone in Hai Phong City to produce computing,..
      In major cities like Hanoi and HCM City, many hotels have cut their rates sharply to attract local visitors, with many others, unable to cope, even closing down. In a report, property consultancy CBRE said COVID-19 triggered lockdowns and travel restrictions on a global scale, sending the tourism and hotel sectors into virtual hibernation mode throughout the first half of this..
      Facing the heavy aftermath of the COVID-19 pandemic, Vietnam is trying to further develop its smart cities. Pham Thai Lai, CEO of Siemens ASEAN and Vietnam, talked with VIR's Tung Hanh about the obstacles facing cities today and the role of Siemens in supporting the country's cities to become smarter.   CEO of Siemens ASEAN and Vietnam What are the main..
      With a tumultuous 2020 slowly nearing its end, the Ministry of Planning and Investment is engaging in pushing all national administrative agencies to speed up disbursement of capital to support the country's goal of reaching satisfying economic growth, despite the pandemic's impacts.   Disbursement of public investment capital is especially crucial for..
A European partner is looking for a investor for the long-term project Detailed descriptions:   Location: Ha Noi, Vietnam Project starts: 4th quarter of 2020 Business concept: Central kitchen chain of business/corporate canteens Amount of Investment: (Appeal personally) Return of Investment/outcome: dividends, selling one's own stake/shares of the company Profitability: 28-35% of..
Specialist silicone products manufacturer, General Silicones (TPEx: 4730), is perfectly placed to deliver the benefits of the new EU-Vietnam Free Trade Agreement (EVFTA) to European automobile makers, automotive industry suppliers, consumer electronics and other industries. General Silicones (GS) can achieve this thanks to the company's state-of-the-art highly-automated factory in..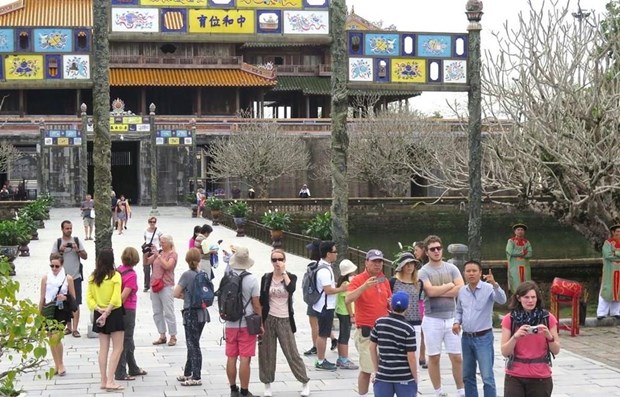 Foreign tourists visit Huế Imperial Citadel in the central province of Thừa Thiên-Huế. A drop in tourism as a result of COVID-19 induced travel restrictions to cripple Việt Nam's services exports. VNA/VNS Photo Quốc Việt HÀ NỘI — Việt Nam's current account surplus could narrow to 3.7 per cent in 2020 from 4.9 per cent last year due to the impacts of the..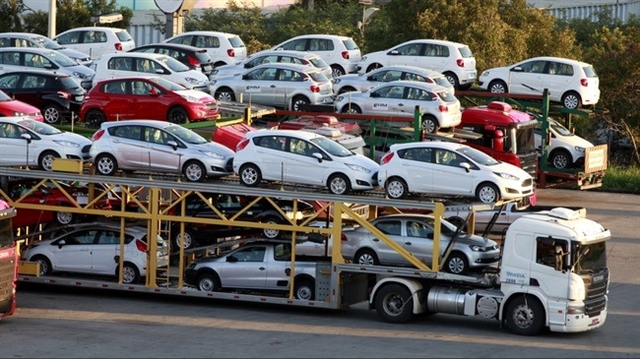 Thailand and Indonesia continue to be the top suppliers of imported cars for Việt Nam. — Photo ndh.vn HÀ NỘI — Việt Nam spent about US$1.2 billion to import 53,000 completely built unit (CBU) cars in the first eight months of this year. Data from the General Department of Việt Nam Customs showed that import turnover of CBU cars is estimated at 8,000 units last..
      The southern province of Dong Nai is striving to attract 5-6 billion USD in foreign direct investment during the 2021-2025 period, and about 6-7 billion USD during 2026-2030. Illustrative image (Photo: Internet) Dong Nai – The southern province of Dong Nai is striving to attract 5-6 billion USD in foreign direct investment during the 2021-2025 period, and..
      The Ministry of Planning and Investment held three online conferences last week on the socioeconomic development and public investment plans, urging localities to become more responsible, united, and sustainable to benefit not only each region but the entire nation.   The MPI conferences outlined four key pillars for localities to build development..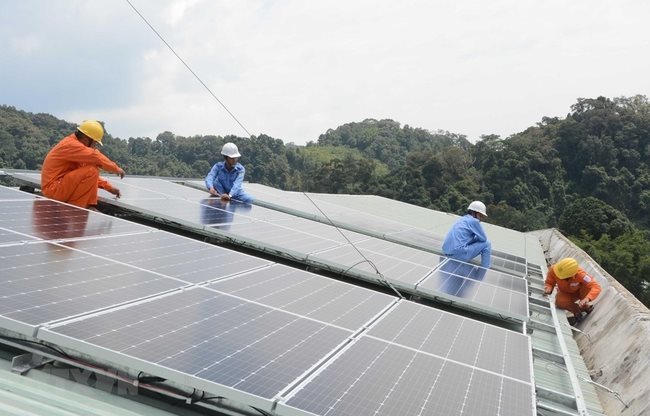 Solar power developers acquire massive profit in short time   Both local and foreign investors have acquired massive profit from solar power farms in a short time thanks to the incentives on selling price and tax. Solar power developers make massive profit in short time (the Dau Tieng solar power farm)Electricity of Vietnam (EVN) has issued a regulation on..