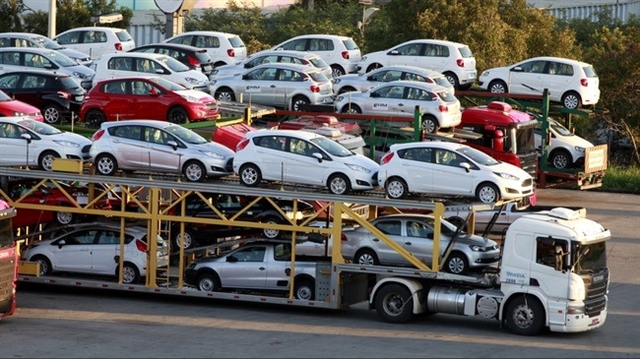 HÀ NỘI — Việt Nam spent about US$1.2 billion to import 53,000 completely built unit (CBU) cars in the first eight months of this year.
Data from the General Department of Việt Nam Customs showed that import turnover of CBU cars is estimated at 8,000 units last month, worth $190 million.
Cars are one of the commodity groups that have continuously changed since the beginning of this year. Imported CBU cars increased again in the last two months after months of decline due to the COVID-19 pandemic.
Thailand and Indonesia continue to be the top suppliers of imported cars for Việt Nam due to advantages in import tax.
These are also the two countries with the largest car production in the region. Due to the zero per cent import tax, imported cars from these two countries account for 70-80 per cent of CBU cars in Việt Nam.
Statistics from the General Department of Việt Nam Customs show there are a total of 17,723 cars being exported from Indonesia to the Việt Nam in the first seven months of this year. Meanwhile, cars imported from Thailand reached 19,944 units.
Although Thailand leads in the number of imported cars, Indonesia outperforms in the number of under-nine-seat cars.
In terms of average price, CBU imported cars from Indonesia to Việt Nam have an average price of VNĐ287 million (US$12,300) a unit. Imported Thai cars have an average price of VNĐ460 million.
While Thai imported car prices remained the same, car prices from Indonesia declined from VNĐ319 million in the same period last year.
Imported cars into the market are expected to continue to increase in the coming months due to higher demand at the end of the year.
However, experts said that imported cars would not see big changes. The reason was that demand for shopping decreased this year as it was still affected by the pandemic.
In addition, many popular cars are currently assembled domestically, therefore, the supply and selling price will be stable in the last months of the year. — VNS